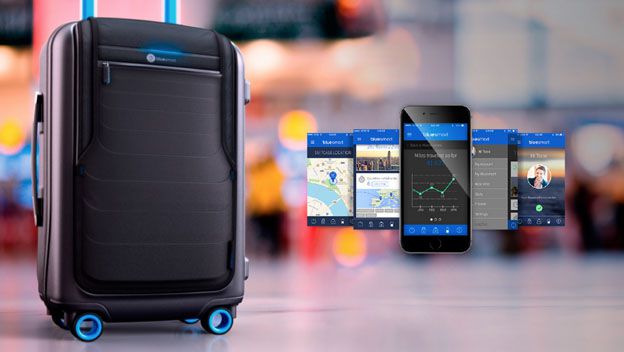 15 Jun

5 Very useful luxury travel accessories for your next getaway

Summer holidays are around the corner and you're surely preparing an amazing trip. We love to travel and discover new places but sometimes this can be a bit tiring. In this post we're going to present to you 5 luxury travel accessories that will make easier your getaways. From now on they will be indispensable.
5 Very useful luxury travel accessories for your next getaway
Smart Suitcase: BlueSmart is the first intelligent and connected suitcase. The ideal companion for the tech travellers. It has a GPS, Bluetooth lock, two USB ports, weighing scale and is liquid and impact resistant .
Luggage finder: Losing your bag can ruin your vacations. Even if Trakdot doesn't prevent this from happening, you can know where your luggage is at. You only have to put the device in the case and install the app on your phone. Now you will know at every time the exact location of your luggage.
Headphones to sleep: This wireless diadem headphones reduce the ambient noise (music, traffic, snores…) and will let you sleep a bit during your travels. Put some relaxing music on and rest.
Travel pillow: An indispensable accessory for your long-haul trips. This soft Trtl pillow maintains your neck in an ergonomic positions during your sleep, it occupies just half of what a normal pillow and only weighs 148 grams. It's designed to prevent the necks stiffness and the shoulder's ache. A comfortable, practical and light.
Security in the water: If you like to swim and practice aquatic sports in your holidays Kingii will give you more security in your adventures. It's a bracelet with an incorporated floating device . Even though it only weighs 140 grams, once you blow it up it can take to the surface a person of up to 124 kilos. It's the live guard you didn't know existed.
What other accessories you need on your travels?